Our Staff
Paul Baker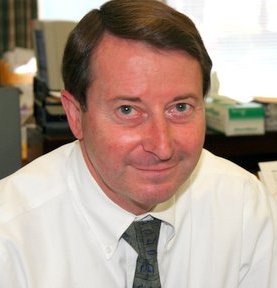 General Manager
Paul has been with Superior since 1974. He began in the bindery, eventually working his way into the front office in 1977.
Like everyone else at Superior, Paul wears many hats. But no one else has done it longer or better than Paul. The recurring mantra here is "Ask Paul". If you can't find it or don't know it, the sure bet is that Paul will know it or find it for you.
At one time or another, he has performed every single duty imaginable in our plant and office, including, but not limited to, customer service, estimating, deliveries, running equipment, filing and retrieving files of every possible kind, IT manager for the office and the pre-press department, handling union negotiations.
His knowledge of our equipment, customers, history and general operations is invaluable and irreplaceable. But his greatest skill of all his attitude and sense of humor... he does all these things, and still manages to make us all laugh on a daily basis.